Life
December 23, 2008
Life
Life is like time,
It is a roller coaster drop.
It can end,
And most definitely stop.

I have seen light,
I can tell.
I've swam through the river,
Passing through the gates of Hell.

It is hard for me to say,
Why my life has ended.
But I can tell you,
My story is not so splendid.

Do you know what Love is,
Because I sure do,
Sorry to bore you,
Fore I have nothing to loose.

About a year ago,
On December 8.
I first saw her,
But was in bad shape.

We had talked,
For a month or above.
And eventually,
We knew it was Love.

We had just started to hug,
Then eventually hold a hand.
But then our relationship,
Went from a rock to sand.

10 months later,
There was the fire.
It felt real,
Because she was a crier.

It was my birthday,
But I said the wrong things,
Being single was great,
But then I was quickly ashamed.

Now I sit here,
Knowing what I have missed.
Not because of the fire,
But due to no Kiss.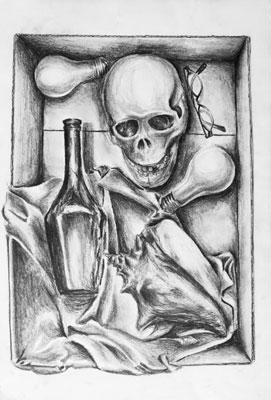 © Karen S., Norwalk, CT