I'm No Poet
December 18, 2008
I'm no poet.
so I can't put to words the stutter-
stop in my chest when
that sneaky grin peeks out
under lashes that fall like curtains
hiding secrets.

I'm no poet.
So I can't say how my words tumble
on my tongue and trip
over slightly crooked teeth
when he asks about the weather.

I'm no poet.
So I can't show the way his hands
make me blush;
the knuckles have scars
like train tracks
running from main street
to where he punched a wall.

I'm no poet.
So I can't tell how my insides
cartwheel when he laughs with me
(some stupid comment
that I'll repeat for days after).

He's no poet.
But he makes me ache
to be one.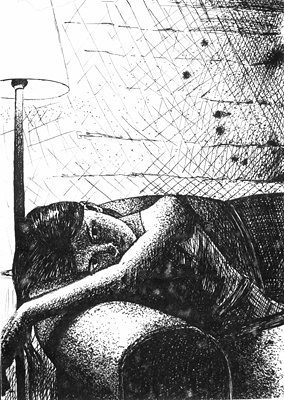 © Elisabeth R., Elmont, NY