The Moon
December 18, 2008
The moon hovers over the land, being the ever watchful eye.
Being a witness to a number of impossible circumstances:
Sordid love affairs, and cold blooded murders.

The moon, she is a witness. People wonder why she is so white. My belief is that all the things that she had seen has made her white with shock. Turning slowly from yellow to a brilliant glowing white.

Incandescent, she sits on one side of the world or the other, but she always watches.

To me she is my protector, lighting my way through the darkness. Showing me where to travel, and where not to tread. She is my North Star, and with her in the sky I am never lost.

I feel like she is my guardian, even when I cannot see her shining face, I know that I will see her soon.

The moon watches over everything being a witness to everything.

I am her witness watching her lighted path across the star lit sky.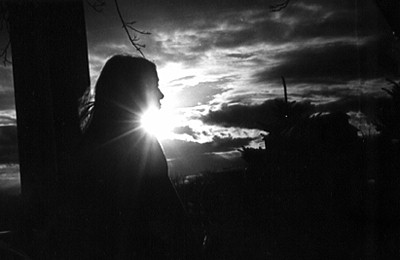 © Elizabeth G., Marblehead, MA