in limbo
December 18, 2008
I am wraith of shadows
I am always at your side, but you have never seen me.
I try to hold you, but my hands are *** if one who is bound, for you cannot feel my touch.
I look at you, but you do not return my gaze, for your eyes are stitched shut to the shadow world.
I speak to you,but my words do not reach your ears.
A single glance of recognition would relieve all my sorrows,
Or just a simple nod of acknowledgement, would be enough to deaden my everlasting pain.
The sweet drink of death eludes me.
Forcing me to drink the never ending cup of twisted reality.
A ost soul forced to walk through the vast halls of the living
And explore the blackened corners of the rooms of the dead, To find the string of my life that was frayed but not severed.
The shadows are my only companion, for they alone acknowledge that I am truly there.
Sleep is a luxury that only those who possess the gift of life can achieve.
For I am in limbo, never dying but never living.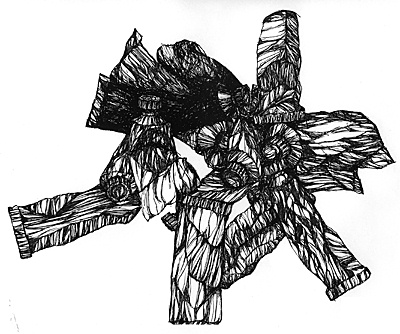 © Suzie L., Wyckoff, NJ