Nature
December 18, 2008
Nature calls out to me,
pleading to be heard.
The voices seemed to be the key,
blending with the melodies of a bird.
Lost words wrapped around me with might,
holding on ever so tight.
The misty, midnight air swamps me into night,
sending shivers down my spine.
The moon shines intensely giving off bright rays of light.
Stars scattered across the sky twisting like a vine.
The stars twinkled high above me,
they stretched across the sky as far as the eye can see.
The wind wraps around me,
trapping me in its clutch.
Branches creaked from a mourning tree,
sending leaves falling that are soft to the very touch.
The leaves trembled in fear,
knowing that winter is drawing near.
Sun rays streaked through a majestic cloud,
passing warmth upon everything in sight.
The mixture of bright colors were quiet but yet so loud,
stretching across plains with streams of light.
Circling above was a bird,
Relieved that his cries had been heard.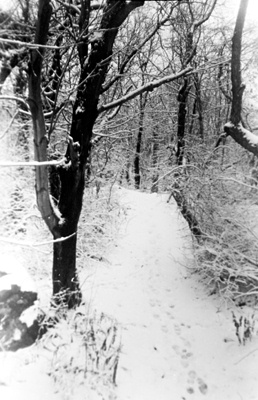 © Keley C., Marblehead, MA