Why so soon?
December 17, 2008
You left us alone, why so soon?
I miss you a lot,
It would be nice,
If you could be brought back.
When you said goodbye,
It seemed like you knew,
This was the last time I'd see you.
The news was so unexpected,
I didn't believe it,
I denied it all day,
Then my day turned grey.
It was true,
I wasn't going to see you,
I cried all day,
I didn't know what to do.
Why would such a nice person like you,
Would be gone so soon.
How is it there in heavan?
I've always wanted to know.
Is it beautiful and nice?
Can you see angels in the sky?
Sometimes I feel like you're here,
Right beside me, very near.
Is it true that you can see us?
Can you come by, and be by us?
It's hard for us to celebrate,
Knowing that you won'tm be here with us.
We're trying really hard,
To have fun, we really are.
But it's almost impossible,
With the emptiness in our hearts.
We miss you a lot,
And hope we can see you soon,
In heaven,
Where we'll always be together.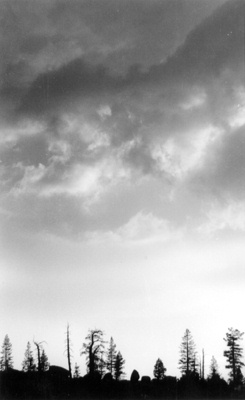 © Steve S., Marblehead, MA