My First Kiss
December 17, 2008
I practiced so many times,
Alone at night in my room,
Waiting for the moment,
Dreaming about my whom.

He laughs and he kids,
Sits next to all day long,
Hoping he felt the same,
Nope, chooses my very best friend.

One year later,
At the smoy festival,
Look whose found her whom.

He still laughs and still kids,
But now he's all mine,
I can't keep my hands off his hair.

I hear those three words,
Real for the first time,
I love you.
My heart went beserk.

So easy to talk to,
Awkward? What does that even mean?

His touch makes me gasp,
The hottest girl he's seen?
What could he see in me?

Saying goodbye,
Can I have a kiss,
My moment has finally come,

The practice pays off,
Close, then tilt to the right,
His lips were as soft as silk.

No chapstick no nothing,
But still better than my dreams.

This boy,
My forever whom,
My froople friend,
My first kiss.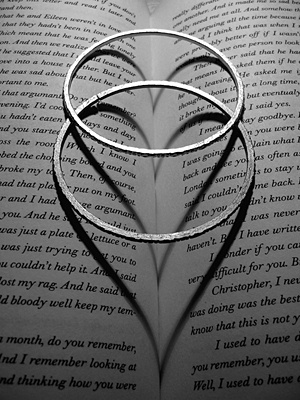 © Julia K., Old Tappan, NJ