Thanksgiving of 1997
December 17, 2008
Thanksgiving of 1997

Four months after my birthday,
my aunt had died.
Only forty years old, married, with two kids, and a family that loves her.
I was only two years old, and couldn't remember much,
but the ones I do, I'll cherish forever.

It was late autumn when we had her funeral,
I could remember, because the leaves were of amber.
The two black heart stones,
with names of her and her family,
everyone standing around it crying, and sulking.
In her coffin I saw her pale face.
She was wearing her wedding dress,
the color matched her skin,
tears falling down my cheeks,
I walked to the "Taft" bench near her grave.
Someone was sitting there, waiting for me.
In a beautiful white dress, and pale with skin.
I went towards her knowing I'll be safe,
wanting to be comforted by this person I've never seen.
I was crying so much, but didn't know why.
This person, who was she?
My mother says she remembers, but
I strictly remember someone else.
Was it my aunt that had died?
Maybe before she left she wanted to see me once more, hold me in her arms, and embrace my warmth.
She comforted me well, because I was half asleep,
but before I went to a deep sleep I remembered three words.
"I love you"

The strange thing is I've never seen her before,
but all my relatives say I look just like her.
Hopefully I will see a picture someday,
my aunt whom I've never met.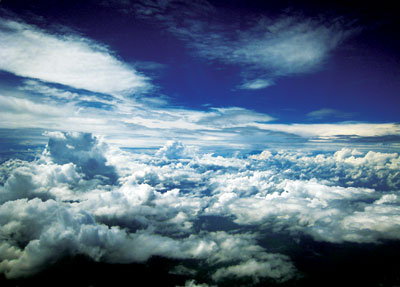 © Jacob W., Oklahoma City, OK