The Core
December 21, 2008
A drive only described,
by the fear of ceasing.
Ever increasing is the drive.
The drive to die for,
But live for.
Found only at the core.

The perspiration dripping,
Off the bridge of my nose.
And no one knows,
The inner strength,
I possess that
Allows me to progress.
It continues to grow, the drive, the dripping.
Head pounding,
Crippling the nerves at their core.
At the moment,
Nothing means more,
Than the drive that comes from the core.

Like a wizard that possess,
A power that progresses and,
Undresses the power from within.
It's a spell so unwinding, grinding
At the core.
The core: asking for more.
Everything surrounding,
A blur,
The ground astir,
But I would not know.
I only look ahead and show,
My inner core, growing,
Showing nothing but an ever increasing glow.

My destination is so near, so clear.
I almost fear the end.
It's a demon.
Seeming to hinder,
At the doors of hell.
As he waits for his prey to cease,
And drop like water from a faucet.

But what he lacks to see,
Is my core.

As I close in on his doors,
He sees nothing more but my exterior,
Feeling so superior.
But, I cross his boundaries,
And his mission has failed,
Crippled at the core,
Because the distance could not sway me.
And my will did not betray me.
And the core's hot coals become black,
And cool,
Like water on fire.
I perspire but burn with relief.

The core is now a spark,
Dark, but awaiting the next drive,
Thriving on the thought
Of ignition.
The ambition becomes overwhelming.
And thus, the drive is now alive,
Once again.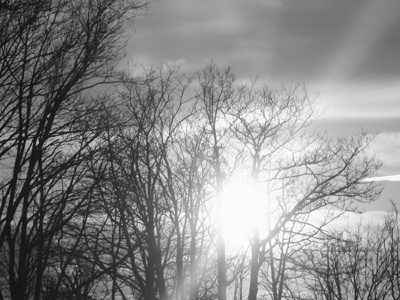 © Emma C., Gardner, MA