me
December 20, 2008
wishhh is the sound of
the wind blowing in my ears.
pain is what i see in my eyes.
burning ashes what i smell
through my nose.memories
of pain is what i see flash
in my head.pain is what i
feel wanting help.four words is
what i see on the walls.
no one is what i see around me.
screaming is what i hear in my ears,
"help i cant take no more."
fire is burning in my eyes.
red,yellow,orange.
what such beautiful colors.
the key to a special place is
thrown away,tears of puddles are
raining down.
not only tears have fallen
but also blood.where is all this
coming from?shhh is the sound whispered in my ear.cabomb is the
sound of falling glass.thumb,
thumb is the heart beat i feel
slowing down.a light is what i
see ahead with a hand holding out.
my life is what i know is being
taken away.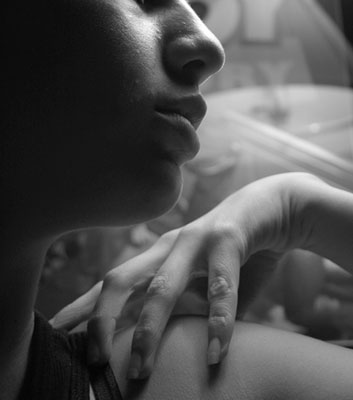 © Rebecca B., Santa Clara, CA