One Night's Journey
December 21, 2008
When I close my eyes the last thing I expect is to see something normal…
I feel the most unpleasant rub of salt and sand on foot as I stand in waves of sapphire and emerald that crash and dance all around me, never touching me.
I see the realms of time and space that are mine to roam and to rule as I sit on multiple thrones cut from vivid lunar rock.
I hear lightning strike a distant bell tower, its ring of lamentation shakes the clouds. Raindrops of gold fall onto a now fortunate town.
I taste a handful of music as it cascades from a waterfall of living color. It dances to a beat of its own down my throat healing my parched innards.
I smell what I've longed for after a long night's journey, pancakes and smoked bacon made from a very loving mom.
I walk into the kitchen carrying sand and sea, jars of music, drops of gold and items of royalty taken from my own celestial kingdom.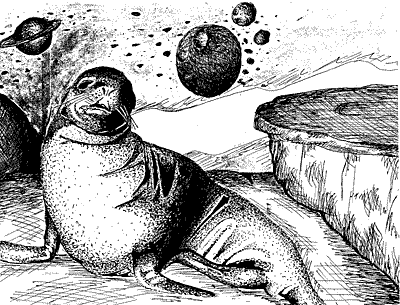 © Casey C., Rockport, ME