Sadness Hurts
December 16, 2008
Why does sadness have to hurt, why does it have to beat my blood red?
Can't it see I feel the pain and I have memorized its rhythm.
I know it's course.
The path it will take next; maybe dragging worthless into thought or maybe to my heart pulling aloneness in a wagon.
Or maybe in my fingertips or painted toenails.
I feel it each time, it hurts more or less each time.
It makes me sleep it makes me wake.
I'm terrified of its power over me.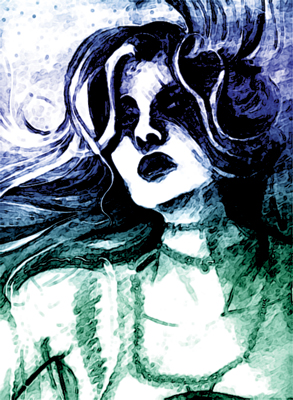 © Sindi J., Westminster, MD