Ghost
December 16, 2008
The ghost
I am a ghost,a phantom of the past,
Not ready to crumble,but ready to last.


I am a ghost,yet singing of the present,
Singing of the light,for the darkness spent.

I am a ghost,a soul dry and dead,
Nourished once with happiness,now cold and sad.

Revelling in the nights of the lonely now,
Yet craving for the morn of the crystal snow.


I shimmer in the wake of the moony dark,




And whisper against the lighted sparks.

The dust ignores my footfall ,
Transcending from the moonbeams my smoky overall.


My mirror doesn't say of my apparition,
And people don't admit, calling me a fiction.

Don't they realize that there are mortals few,
With souls bartered they are ghosts true and new.

They sold their soul ,truly a gory suicide,
The morn does approach,I seek to hide.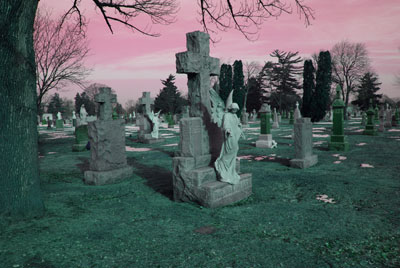 © Lauren M., Avondale, AZ