Snow
December 15, 2008
Midnight.
I'm outside.
I'm dancing.
I'm singing.
I'm screaming.
I'm running in circles.
I'm jumping.
I'm skipping.
I'm yelling.
I'm squealing.
I'm smiling.

I'm doing a snow dance.

It's raining when I do it,
so when I walk back through
the front door,
I'm dripping wet.
I shiver.
But my smile does not
leave my face.

It was fun.
It was invigorating.
It was an incredible
feeling, this feeling
was.

Going wild.
Letting go.
All in hope that
it
would
snow.

When I close my eyes
and rest my head on my
pillow,
I imagine what tomorrow
will be like.

Surely it will be white,
that is for sure.

Our snow dance was
incredible.
Hard to beat,
this snow dance was.

It was going to snow.
That much I was sure.
It had to,
it simply had to.



I open my eyes the next
morning.
At this point, it was
too early to remember
the snow.

"Maddie," I hear my friend
say.
She nudges me with her
elbow.
"Look,"

I look.
Out side it's white.
It's snow.

It snowed!
No school.
Hot cocoa.

Snow.
I made it snow.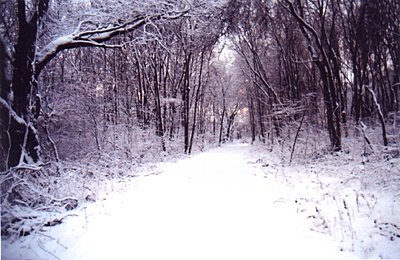 © Thomas W., Scituate, MA