Am I not good enough?
December 15, 2008
There was once a time when I thought you could do nothing wrong.
That everything you did was perfectly alright
You manipulated me and everyone around you
You knew that they would find out
That soon everything would become clear
So you decided to relinquish it
Time passed and you no longer faltered
Things have changed once again
First you faltered
Now it seems as though you're falling
I know now that it's not alright at all
I'm all grown up now
I see what's going on
I see what you're becoming
If only I could stop it.
If only I knew more
Knew something that could help you
I think if I leave for good
That there won't be anything for me to return to
It will have broken long ago
When it first hit the ground
If only I could do something now
Before that day comes
When that day comes I know
That will begin the days of
Falling hard and fast
I fear that you won't be able to get back up.
Not again.
I fear you believe that you have nothing to live for.
Am I not good enough?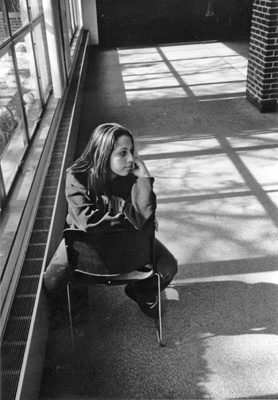 © Leighann E., Westport, MA