Freedom
December 14, 2008
Freedom

The river's rushing rapids,
Never pausing no resistance.
Nothing in its path,
The future far in the distance.
Only the present, only now.

Possibility slipping through,
Each bubbling white crest.
Thoughts changing, not solid,
As each break through the rest.
Only to drift down, back below.

Sometimes only a trickle,
But never inert.
On and on.
Cutting mountains, through desert.
Finally back where it began.

The sea the ocean.
Swaying with no responsibilities.
Filled with others who had found,
Freedom, full of endless opportunities.
And discover their path led back home.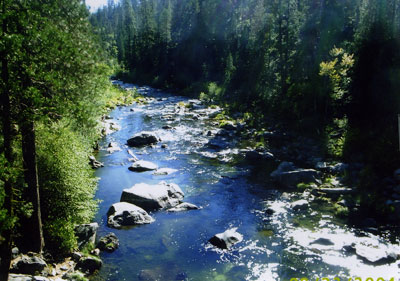 © Laycie C., Stockton, CA