Midnight
December 14, 2008
Aimlessly I wander
Through the empty midnight
Streets. I shiver from the chill
Of the ice that looks like crystal.
I feel disoriented
In this bleak darkness.

The darkness
Helps my mind wander.
The clock strikes midnight,
But I hardly notice. The chill
Ceases to sting my skin, even as crystal
Snowflakes fall recklessly, disoriented.

Disoriented
By the sheer darkness
That my mind has wandered
Into. Midnight
Becomes a trivial thought. Chilled
By my own detachment, I watch the crystal

Hourglass of my life drain away. Crystal
Clear? Shattered. Gone. Disorientation
overtaking my natural state. Darkness
Floats around me, fogging my wandering
Mind. The silence of midnight
Does not carry the same harsh chill.

Hope seeps through the chill,
Hope that shatters the fog like crystal.
I do not feel disoriented
Anymore—the darkness
Is slowly lifting from my always-wandering
Thoughts. The clock rewinds from midnight.

Midnight
Moves back to twilight. The chill
Loses its bite, the crystal
Snowflakes no longer stick. Disorienting
Chatter flows from the streets--darkness
Dispels, unable to keep people from wandering.

My mind will always wander, midnight
Not far away. But the chill and the crystal ice
Won't always disorient; the darkness will lift.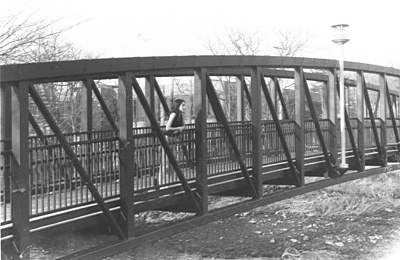 © Kim L., Milford, CT