Missing You
December 14, 2008
I hear you, but you're not there.
I feel your warmth from you strong affectionate glar.
I look for you all around but you're so far away, you're no where to be found.

I hear you laughter rining in my ears, but when I talk back it suddenly disappears.

There's a desire deep within me that needs to see your face, to see your warm brown eyes starring into mine.

Listening to your heartbeat lets me know that you're there.

I remember your touch and how it sent chills down my spine. Holding your hand left me feeling happy deep down inside.

You held my hand and gave me your smile, a smile that showed me that you were one of a kind.

Begging for justo ne more chance,
jus one more chance to hold your hand, see your extra-ordinary smile, to hear your laughter, and see your glowing face.

But my hopes and wishes are unheard.

I talk to no one about how much I miss you.
About how much I hurt inside, just knowing you're not by my side.

All I can do is cry.

So many nights I think about it, and cry myself to sleep. So many nights I wish I could call on you, and tell you how I feel deep,deep inside.

So many things I want to ask you.
Are you being treated right?
Do you ever miss me?
Do you think of me anytime?
Did you think of me before you did what you did?

If I could have just one wish,
It would be for you to be back by my side.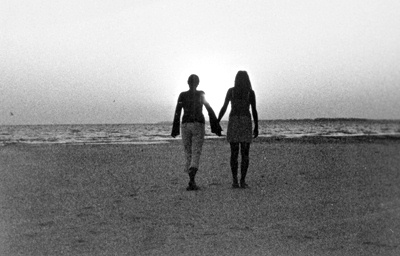 © Kim B., Marblehead, MA