Windowpane
December 13, 2008
Faint heartbeat.
So small.
Fragile, easy to defeat
Protected by a glass wall.

Gazes from her glass fortress
Dances for no one to see;
Her heart's a mess
Someday happy she will be

She'll use her wall to disguise
Her pretty smile,
The sun in her eyes

She tiptoes lightly,
A shadowy glow
Not quite visible
A figure walking in the snow.

She's cold.
Does not expect warm arms
She's had enough of human charms.

She starts to run,
Begins to fall.
Someone has broken her glass wall

Taken by surprise,
She didn't expect kind eyes
Or a changed view...
I guess she didn't expect you.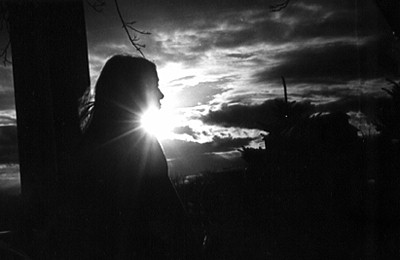 © Elizabeth G., Marblehead, MA