Kindred Spirits
December 13, 2008
We blew it

Strange creatures are we

Those who have been forsaken
By our own creations
To the depths
Of an abyss unseen
But for our
Worst nightmares

We are the best and the worst of us --
Painted men selling
Paintings of paintings
On shadowed corners.

And we walk by

We must not.

And now,
Lying in bed,
With her,
I stare out the window
At a concrete catastrophe.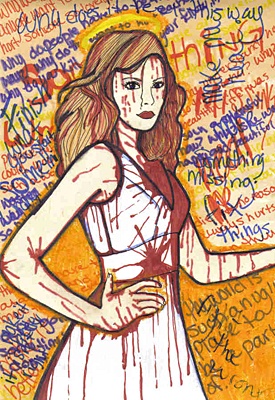 © Sara D., Aiken, SC