They Fall
December 12, 2008
They fall,
Sailing from the edges of the universe,
Resting upon our grassy hilltops.
They fall,
Bits and pieces of cold, white sky,
Transforming our atmosphere
Into a flurry of grey.
Icy, whimsical grey.
They seem to linger an instant
Before touching frozen earth.
They fall,
Churning cold in the air,
Chapping the faces of those
Courageous enough to brave the
Flash-tingling, heart-quickening cold.
They fall,
Coating brittle branches
With the chilled cream of the skies.
They fall,
Forming a thick blanket of silence,
So that the simple whisp of wind
Can be heard.
They fall,
Slowly,
Gracefully,
Only to disappear with the rising sun.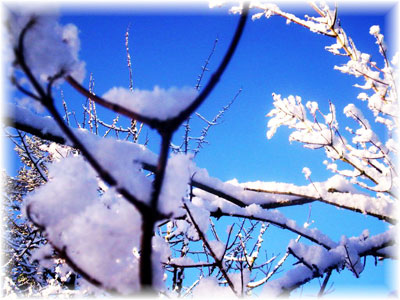 © Anna K., Portland, OR