Gray
December 12, 2008
The Boy tells The Girl that if she were a color,
She'd be gray.
Blank spaces, filling gaps.
"You have me."
He twines his fingers in her hair,
They lie under a curtain of gray-
Yellow leaves and heated shade.
The Girl looks up through the yellow
And thinks of her mother.
"Don't trust boys." Her father was gone.
He'd been gone a long time.
Her father wooed her mother with blackberry lies.
Her mother blames Mr. Barker downstairs.
Under the tree, in the park,
Where The Girl and The Boy lie together,
Dreaming and opening like
Gray morning flowers,
The Girl realizes sometimes
We must forget the words of
Our mothers.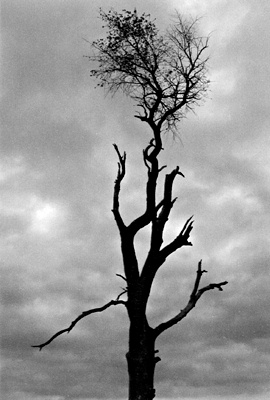 © Cassie H., Carmi, IL