Your Smile
December 12, 2008
Your smile can make me laugh.
Your smile can make me cry.
What do I want to see on a rainy day?
The answer's easy…
Your Smile

You were an inspiration.
A shoulder to cry on.
Your Smile lit up a room.
Your Smile lit up my heart.
Around Your Smile there were no bad vibes.
Only great mojo.

We were totally zen.
Perfectly at peace.
You were yin to my yang.
Optimism and Pessimistic.
You were the one I loved most…
Even more than myself.

Thinking about you makes me weep.
We will never be the same.
Cuz now you're married.
No longer just my brother.
Your Smile now lights candles in another's heart.
While mine slowly flicker out.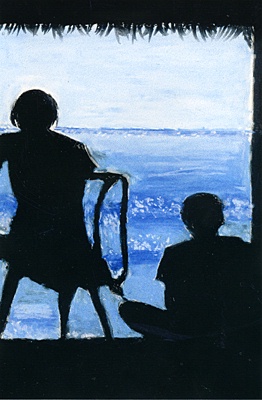 © Julia S., Haddon Heights , NJ