Accelerating Hearts
November 7, 2008
The acceleration of her heart grew faster,
As the love struck boy walked past her.
His speed walking was very slow,
His self esteem extremely low.
He pulled his body next to hers,
As if the weight of the world was lifted by birds.
For a moment they were floating by,
As gravity slowly died.
The force of their kiss,
They would surely miss.
As each one departed,
Their lives have just started.
The friction of their joining hands
Maybe this time she had a man?
And now as the rain was hopping.
She felt the mass of the rain drops dropping,
As if their velocity,
Slowed down for an eternity.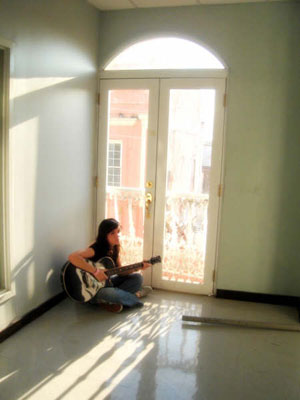 © Eveliz V., Bayamon, Puerto Rico