The Time is Now!
December 9, 2008
The time is now!
It wasn't that long ago
That now seemed so far away
When now was something I would worry about when it came...

I am worrying now.

It is time!
Time to decide
Where I want to go
What I want to do;
Choose a door to go through --

Hope I like what is on the other side.

Can't waste time!
My last year of high school
My last chance to be a kid
My senior year, not to be wasted

Worrying that I will waste it.

The time is now!
But I still don't know
Just as I didn't
So long ago.

The time is now!
And I am scared
Because I still feel
So unprepared.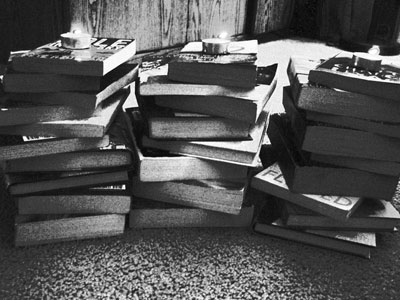 © Alexis R., Clarkdale, AZ