Religon Class
December 8, 2008
It was the first day,
Second semester, grade nine.
We slap dashed our way to each class.
It finally came to last period.
Religion.
I made my way to the front of the class
The teacher had put us in alphabetical order.
I look back to talk to a friend.
The usual questions came up.
What classes do you have?
How were your exams?
The usual small talk.
As I'm looking to the back
I saw the epitome of temptation
Her posture tall and assertive,
Her face,
No word could embrace.
Words cannot come out,
Only mumbles and jumbles.
Her glasses placed upon the bridge,
Her hair in a bit of a frizz.
She put a smile on my face…
Unlike the others this is one smile you cannot erase.
My mind tells me she's the last petal
On a rose that says "She loves me".
Something about her has put me under a spell and my
Love for her…
Well no one can tell.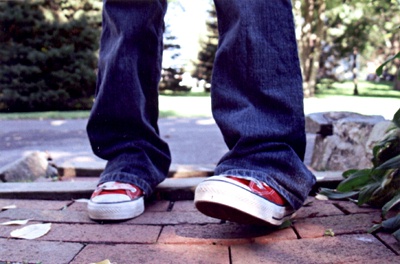 © Sara M., Milford, CT