School Week
December 8, 2008
Making up stories about your homework.
O I forgot it at home.
Not a good excuse.
Detention for not being in uniform.
Algebra II class almost the end of the day.
Yawning in eighth period waiting for the bell.

Toasty in first period.
Unconditional love from your friends.
Embarrassed because you tripped and fell.
Singing in chorus.
Doodling on your notes.
A on your chemistry pre test.
Yummy lunch.

Windy morning.
Excited about Friday.
Dancing in the hallways.
Neutrons and electrons in chemistry.
Energy floating in the hallways.
Sleeping in U.S. history.
Decorate your locker with random pictures.
Assignment due in a week.
Yogurt when you get home from school.

Tell all your friends what happened at work last night.
Hello Mrs. Graves!
Undecided about whether you should go to the game or not.
Return the book to the library.
Solar system is so confusing.
Dang it! I forgot to turn it in on turnitin.com
American literature is interesting.
Yellow jacket got in the classroom.

Free cookies at lunch!
Relieved that the test was moved to next week.
Instructions are on the board.
Dart for the door.
Art work in the hallway is entertaining.
Yearbook signing.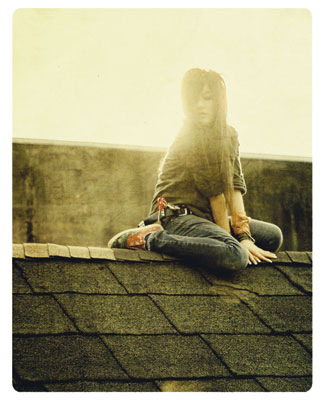 © Hailey J., Lake Oswego, OR