The First Day
December 8, 2008
New to a place,
that years ago I did not see.
Everything has changed,
even my family.
I fell so nervous on my first day of school,
I wonder what I'll see and what I'll do.
As I get to the door the first bell rings,
through the door I go and god help me.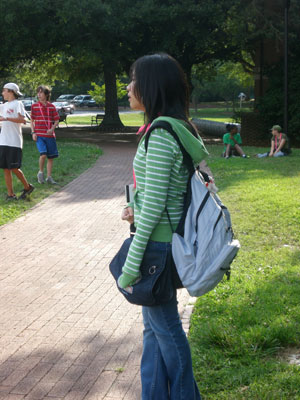 © Lucienne B., Parkland, FL