Sandman's Demons
December 11, 2008
Sandman days choke on
sand-filled mouths
soaking in waves of sunlight.
Daylight bights her tongue.
She stains the heavens
and bleeds away into night
when sandbagged creatures
release from sinking cloud nines.
They drop from infinity,
prodded by star whispers
and moonbeams on fields of blue.
The moon laughs at their figures,
flailing limbs in the black,
quivering like earthquakes
beneath their skin.
They leap from day slumber
and the whites of their eyes
gleam under streetlights
while they wander in
hushed labored breathing.
Live, live, wake, live.
The white of their
broken teeth
shine in pitch-black
beneath folds of paisley cloth.
They greet the night in anthems.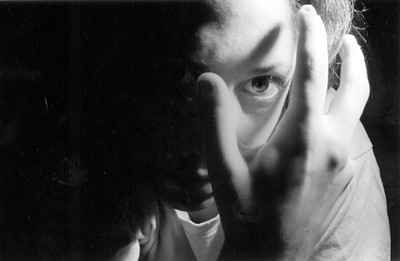 © Julie S., Marblehead, MA