Water
December 10, 2008
I'm sprawled out in the desert,
Drying up inside,
And you come forward
With your gray veil and
Blue eyes
And cup your sweet,
Young hands right
Beneath my chin.
I lick from your fingers
The last drop of water,
And my thirst is quenched
With recollections
Of the past.
"Didn't you say..."
"Do you still..."
But there's a ring
From somewhere deep
Within your robes,
And you turn away in order
To draw your heart
Out of your chest and
Smash it into the
Phone, straining the
Blood through the
Individual holes.
I sink into the sand
And feel my mouth dry up.
Water, baby.
Water.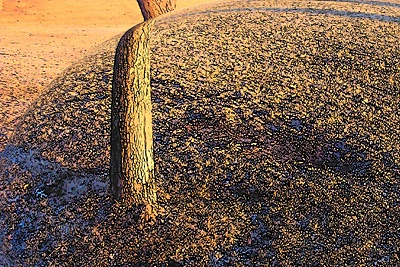 © Benjamin B., Coon Rapids, MN