A Horse Named Peace
December 10, 2008
I have a horse, his name is Peace.
He has enormous wings on which my dreams fly.
When the moon was shining down so pure and clean,
The eyes of my horse began to gleam.
"Mount my back and grab my mane, now is our time"
He beckoned to me.
As I mounted his back my troubles slipped away
I was free.
As we flew through the sky my mind was open.
My wildest dreams carried us yet higher into the sky.
Although it was night-time when we flew,
I knew where it was that we were headed.
We were going to the garden.
The garden rested on a moonbeam,
Covered in blue light.
It was the last anyone would see of my blue garden.
For the shadows of the moon are death
And my garden, horse, and I shall forever more be a part of the dark, shadow filled night.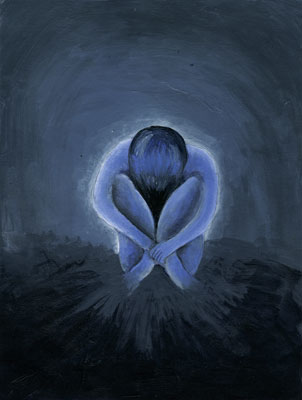 © Becky F., Sacramento, CA