I'M DOING IT
December 10, 2008
The bike stands tall and mighty
Mom sits in the clear and waves
Dad pushes me a head start
I peddle as hard as I can
It may not be easy, but I'm doing it.

My heart paces as I run my last mile
Fast beats, breathe pushing quickly
Tiring? yes, but I want to finish
I may not be first, but I'm doing it.

Music starts, people have gathered
My love at the end waiting so handsome
Crowd of familiar faces waiting for me Tears start so happily, lower my Vail to walk
Wild emotions flying , but I'm doing it.

Belly bulging, breathe fast,tryng to calm
I phone my love and ride to tell" IT'S TIME"
Five minutes of wait, pressure builds on
He meets me there, just as I scream out
It's desperately painful, but I'm doing it.

He comes home with a smile on his face
Tells us he's joining the army, and soon
Our jaws drop in shock, we stare in shame
Voices yell, hearts pound, crying is heard
It's hard to let him leave, but I'm doing it.

Tears flowing, condolences from all
Many have gathered, found lesser relief
Casket closed, my mind spins in wonder
It's emotionally challenging, fearful to let Go, and hard to deal with, but I'm doing it.

I have not remarried, my heart still for him
sending off my only fatherless daughter
I taught her my best to stand always fearless
Among the great world soon she shall be
My love for my late husband has not weakened
It's to fast, yet so slow, but I'm doing it.

I lay still in my bed as I smile and wonder
As I call her in, I see tears rolling down
I tell it's natural to have your turn in time
And now I feel is mine, don't worry, for
I am meeting daddy after fifty-two years
its hard for her I know, but I'm doing it.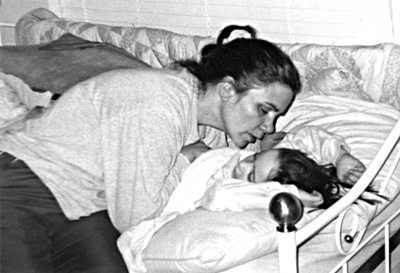 © Jessica T., Highland Village, TX