Pince Charming #365
December 10, 2008
All dressed up with no place to go.
You know why oh you know why.
What a perfect time to fade away.
She lies sprawled on her tear-soaked sheets.
Not knowing what else to think-except for;
Why does love keep passing her by?

She'll wake up in the morning
Pretend it was all a dream
Then maybe the pain
Won't be as bad as it seemed
She gets ready for a brand new day
But she never sees it in that way
She just wants to up and leave

Oh girl you can't quit now.
Wait your turn
Stay in line
'Cause this game aint easy to win.
Believe me, I've tried

Show them what you got.
Don't be afraid to get out there.
You're perfect in someone else's eyes
So why let that chance pass you by?

It all comes in time
And maybe yours is near
But don't just go a quittin' the game because yours isn't here

So flash that smile you know they like
And twirl your hair the way you do
It's not hard to pitch a strike
It just takes the right batter to swing for you.


And don't be discouraged if it takes more then two or three
There are over 6 billion people in this world
And that's what always comforts me.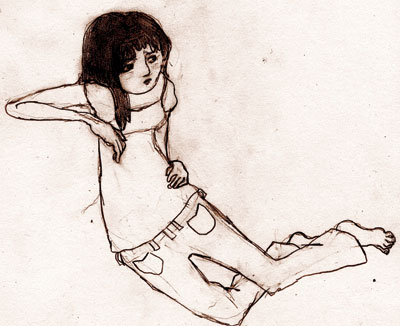 © Samantha W., Albany, NY