Celebrating
December 9, 2008
The days pass by only growing colder,
leaving a bitter sting that's reluctant to smolder.
The culdesac and passing streets become aglow with golds, reds, blues, greens, and pinks.
Passing windows are filled with twinkling trees,
and everyone is overflowing with glee.
The days seem to speed by in anticipation.
When I wake up on that special day, the smell of evergreen pines infiltrate my senses and I'm done waiting.
I come downstairs blissfully awaiting to spend time with my family.
Even though we don't get much, I know my parents tried hard for all of us, not just me.
This is our celebration of Christmas, when night swings by I know I have another year to miss this.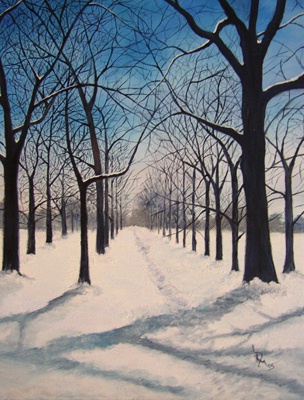 © Lauren M., Scotch Plains, NJ