Black Candles Burn Red, Don't you know?
December 9, 2008
Day light fades each second,
but my eyes still linger upon the shadows,
that I fear may vanish,
Though they just become more abundant.
I can close my eyes and find a darkness
With a likeness with which the one I see before me
Let me dare not dream of that though, fore one does not compare.
Foolish too, I admit.
I can not feel behind closed eyes.
Shut out from my own mind
Acting as if doors, shut to a closet
and I am trapped.
These shadows are my own, my personal freedom
If they belong to anyone that is
I must say that I don't quite know who else
might want them for their own
So I don't not feel dreadful for claiming them
I can find my way around as it's arm glides
Silently through mine
Leading me just where
I wish to be
Though I can not see.
This fact does not frighten me in the least.
It actually comforts me,
warms me from my cold insides
out.
And as I step, me and the darkness walking farther, side by side
I feel the warmth of a smile upon my lips
When there is nothing more under me to tread upon
and my dress begins to flutter wildly around me
I just laugh
My shadows still tucked around me
They always know
exactly where I wish to go.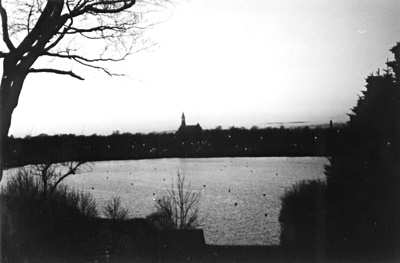 © Julie P., Marblehead, MA