A Definition of Love
December 6, 2008
Love is the feeling that puts butterflies in your stomach.
The feeling that makes your smile stretch past your ears.
The feeling that makes your heart want to explode with happiness.
It's the glisten in your eyes that sparkles all over my heart,
Leaving me ultimately breathless.
It's the beauty in your soul that lies beneath your humanity.
And what lies beneath your humanity,
Is the core of an intense emotional feeling,
That leaves you indescribably weak at the knees.
And somehow that feeling gives you the strength to beg for more.
It uplifts you to the highest peak of the earth,
And makes you feel like you're not even alive.
And then that feeling becomes a dream of inspiration,
Inspiration that this love could potentially be reality,
And then you awake from the dream,
And you realize that the peak, the strength, the weakness, the beauty, and the glisten is reality.
That reality for me, is you.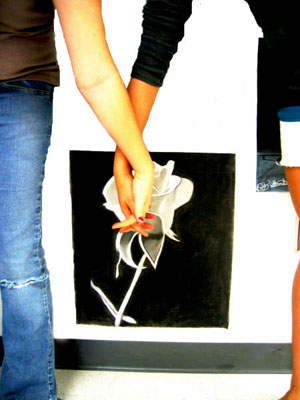 © Josie G., Wilmot, SD