A story about a girl
December 5, 2008
I knew this girl. She went to my school
She was always left out, she was SO uncool
Two years later her friends grew a ton
Until they started teasing her, well just for fun
Lies and rumors spread and hurt her alot
Her heart was troubled, it always fought
After a while no one liked her at all
Then one day in school, they tripped her and rammed her in a wall
Crying, she ran home, on her bed
She knew from that they all wanted her dead.
Poor little girl she was, because she was so pretty
But her reaction.. just made it prove she was silly
She got a book and started hitting her head
It started with a concussion, but now she is dead.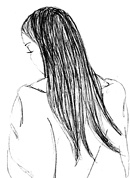 © Miranda B., Neosho, MO