Memories Remain
December 7, 2008
I remember when we stayed up talking all night
And you told me that I was your best friend.
That was a really good night.
I don't think I'll ever forget it.

There were no secrets,
No lies,
Just you and I saying how we felt.
Which was a really nice break from reality.

You and James were so perfect for each other -
The couple that was really meant to be.
I know that he loved you a lot.
He'd have probably given up everything for you.

It makes my heart hurt to know
How many people you left behind that loved you.
Maybe this is a hell on earth,
But it stops being terrible if you have love.

I wonder what heaven's like.
Is there even a heaven?
I wish I could write you a letter…
An e-mail, maybe.

I'd tell you about all of the things that have happened.
All of the flowers that I accidentally trampled on the way to your casket.
Mom and dad shook their heads at me when I stopped to fix them.
I knew you would have wanted me to.

I didn't look at you that day.
I'm sorry if that offended you.
I'd rather remember you the way you were when you were alive.
You were gorgeous then.

I talk to you a lot now.
Do you listen?
I hope you do because I do a lot of the things that you weren't able to.
I think I do them for you.





James and I like to talk about you.
I don't think he'll ever get over that day.
Neither will I.
But I think it's okay because we don't have to.
I don't really want to.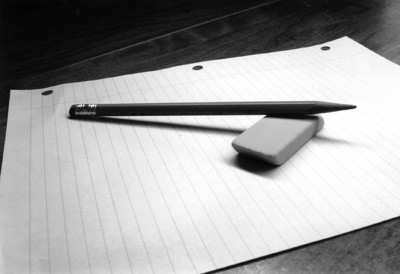 © Michael H., Mildford, CT