Angel With Broken Wings
December 7, 2008
ACCEPT
The conceptual thought of man's greeting respectively beating through space as if it were the right season. Angels with broken wings are seen as humans, hurt by hate. I breathe in deep to hold back the shy hate. A mind can't handle six channels, it doesn't equate. Communications like these start to transverse through diverse workings. I know you see this, maybe not now. But soon you'll have it all down. Observe how angels are demons, but demons rarely angels. Not careful, but reckless in your fight with yourself. No one admits they hide their fights like stealth. I mean, who wants to be left after "death" stores us all on a shelf? I wonder as we approach that number, have we made it together as us in each other, and God we trust. Again I see the angel with broken wings. But first she needs to proceed to…
BELIEVE
In the other side of the mind that's designed to be influenced in time. Hers, a truly beautiful mind with limits beyond the norm. Watch the magnet she calmly forms. Drawn in are each and every creature. Blessed with the ability to be a teacher, making lives better. No matter how down, inside her peace resides. After the hurt of the storm, she becomes warm, stronger, gives it more. Like a wise man striving to be wiser. Determination is the force to push you higher. You don't have to see to believe. Then God might be someone's dream. If this were true, we could never…
WATCH
That dream, never knowing who we were. Not knowing if it's too late, we could already be at our fate. Show up knocking at pearly gates. Try not to get hypnotized, open your eyes. Watch the angels progress. Once a lonely shadow, she now radiates with a great glow. This was the best, even I was impressed. Not knowing if working at this magnitude would be effective. I'll protect her, that's my first objective. What's up with those thinking they can't "die"? We all have our doubts, but still we must…
TRY
To spread these "wings" and touch the sky. But what about the angel with broken wings? The angel of everything good in mind. Maybe others should learn to see good from evil. Just ask the angel the question that you're possessing and receive a blessing. She even taught me some. I've learned much. I'm a much stronger fighter who thinks brighter. Now she can see this…
FINALE
Also she can see me as family. Me and her closer than I actually think. I'm swallowed by this surprising reality. Angel with broken wings has given me wonderful things. Determination. If you try till you can try no more, I'll try for you, cry with you. May they end my life, I'll die for you. Anything. You're so precious. May your essence brighten many things. I bet angels listen when you sing. So gentle, so beautiful, Angel with Broken Wings.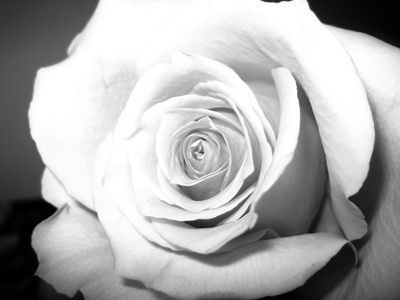 © Kimberly C., Houston, TX