Forbidden Love
December 4, 2008
Distance.
What a curious word.
You could either be close like two hands
or far away like a bird.
Distance.
Oh, what a fickle thing.
You could either be lost without one another
or content with the happiness it brings.

An inch, a foot, a mile;
Sometimes it's needed, sometimes for a while.
A hope, a wish, a desire;
It's these three things that makes a lover's passion burn like a fire.

So how does distance bring this about?
How can this be?
Is my love patiently waiting for me?
Could distance just be a test
of who withstood the wrath of yearning the best?

Do you think we can remain together when we depart?
Remember our love was instant from the start.
Our hopes, wishes, desires will withstand in my heart.
Because distance will never break us apart.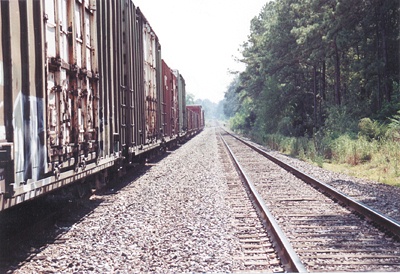 © Cassie C., Kirbyville, TX