When I Was Young
December 3, 2008
I wish I was young again
Because I fondly remember when
My sister and I wore jelly shoes and watermelon dresses,
And we would come instead looking like messes.
I skipped around and played hide-n-go seek,
And I yelled at my brother when he tried to peek.
I miss being able to sit in my mom's lap,
And when I first learned ballet and tap.
Now, I am preparing for college,
Filled with all of my wisdom and knowledge.
My comfy jellies have been replaced with four inch wedges,
And I no longer hide in bushes or hedges.
My little cousins now sit on top of me until my legs start to hurt,
And my dance shoes have been traded in for a cheerleading skirt.
I have learned a lot in the past seventeen years,
But I wish I could go back and
Be that young again.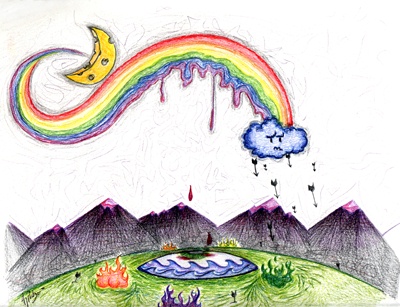 © Alexa P., Ridgeway, PA