Unrefined
December 3, 2008
His face is not pretty,
Not symmetric,
Neither flawless nor perfect;
Not head turning,
Not heart pounding,
Neither eye catching nor heart yearning.
He is disproportionate, bulky, awkward, and broad.
His face is beautiful,
Interesting,
Remarkable and unique;
Gaze holding,
Cheek blushing,
Blood rushing and breath taking.
He is strong, comforting, tall, and handsome.
His hair is never brushed to perfection, nor cut evenly straight across.
His eyes are not of bluest oceans but of deepest topaz.
He is not attractive by society's standards, but through these eyes I see untamed, unrefined, ever-present beauty.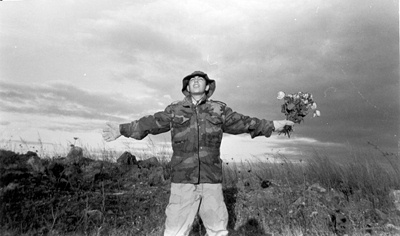 © Sarah R., Marblehead, MA