The Chase
December 2, 2008
The Chase


Gulping in huge amounts of air…
Trying to catch your breath…
And trying to be quiet…
Listening for footsteps, snapping twigs, any sound that could give him away…
But you hear nothing,
No sound…

Even the birds have stopped.
As you stand stock-still
Something behind you makes the fine hairs on the back of your neck stand on end. You turn slowly

And find yourself looking down the barrel of a gun,
A very big gun,
Attached to a very big person…
who is grinning nastily down at you,

You know there is no escape.
You… are knocking at death's dark door.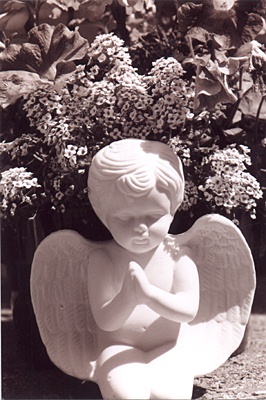 © Laurie T., Hopkinton, MA