Can You Save Me
December 1, 2008
Im in the coldest of cold
and in the darkest fo dark.
No one will help me
Im a sinner from the start.

Yet I call for help
but no one will come.
I guess my sins will eat me
and soon my soul will be done.

A little light shown on me
fear struck my heart.

A man came from the light
with his arms wide apart.
I reach for his hands
he grabs me gently.

Holding me tight, to not let me go
he seem's benevolent, with a smile of gold.

"Why do you help me when I have done wrong?"

He looks at me knowingly,
but only he knew the answer.

"You once were like a lamb, you were lost, but now you are found"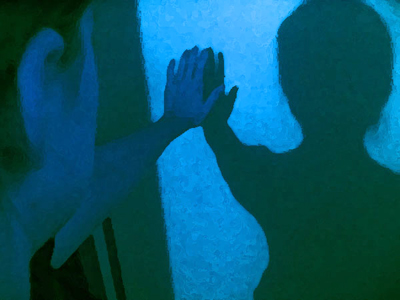 © Katie C., Libertyville, IA