The Rush
December 1, 2008
Gliding along
Just us two.
Not a sound,
But dead leaves as we go.
Hearing the sudden change
As we run even faster.
A fallen tree blocks the path.
We two ready for the jump
Leg muscles working as we spring over.
That moment of total suspension
Then so suddenly it ends.
We race along down to the river
Splashing across to the opposite bank.
We know they are pursuing us
As if we are outlaws.
We run at a sprint
Our minds as one
The dogs they bray
And they have lost the scent.
We have outrun them!
We are alone.
We slow to a walk
And head to a meadow,
Stopping in mutual agreement.
Letting go a breath held for the rush
I pat my friend,
And alight to the ground.
The next day there are signs
Taped to every street lamp.
A wanted sign, a reward
For Farmer Brown's stolen horse.
I had to take him,
The poor horse.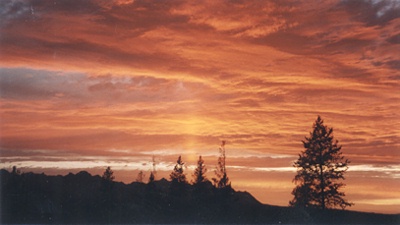 © Katy B., Challis, ID