Fork in the Road
December 1, 2008
spending your life dreaming of a fairytale isnt fair.
but when you live in a small town like this,
fairytales and dreams are all you really have.
but i never thought that reality and simple daydreams
could ever meet at a dangerous fork in the road.
for now that im bearing the decision that only i can
make tears me in two by just the thought of it.
being naive and never thinking twice of the
things i do hadnt once crossed my mind,
until now that im at this point in time where
my choice can either break me or help me
to move on.
but which do i choose?
once tasting what could be and the thought
of the simple life can almost corrupt a wisely
decisive mind.
so which do i choose?
if i take the road of the make-believe dream im
left with a love by which is a secret only
by the means of romeo and juliet.
for no one could know but neither would
i display my thought freely and unwillingly.
but if i wake and step outside into the debatably
tragic reality my heart could almost break.
for letting myself wander into an unseeingly
world of my daydreams i only know that i must
wake up and face the truth that they would not be true.
then shouldnt they not be dreamt?
but which do i choose?
do i take the path filled with illusions of my mind?
or do i take a walk onto the pavement leading me
into a blind future?
all these questions wandering around unanswered
must wait for another day.
for i will simply lay down and brush the weight off
these nimble shoulders and close these heavy lids
as i slip off into another night of lofty dreams.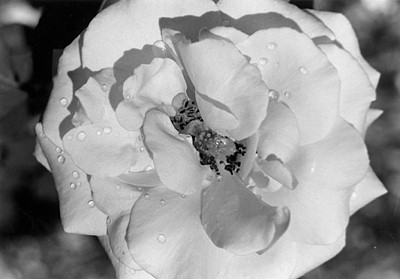 © Kristin O., Quincy, MA