gone
November 30, 2008
day, night, it no longer matters. two things as different as they are must seem so separate, but they no longer are. they are joined, melted into each other. i know not when to rise or to lay.
colors change with the faces i see. their expressions turn from red to blue, green and brown. i do not know if they are happy or sad. only the color speaks to me now. everything else is silent.
music i no longer hear. its once beautiful melody has run away from me. just like everything else it is afraid to get too close...afraid to touch me. afraid to feel.
if i try to speak no words arise. only nothingness. like me. if i cannot speak or hear, i can disappear. deep into the core of the ground. the world will be built up around me and i will remain the same. damaged. and nobody wants what is damaged.
so like sand grains to the wind i will dissolve into the world. becoming it but never feeling it. watching all of the children walk above me and laugh, wondering if this world, the world that i have now seeped into, will be the kind of world they want. will they ever look back. will they know i was here?
i hope not. for if life is a mystery, then i do not want to be revealed. i am gone.

gone forever.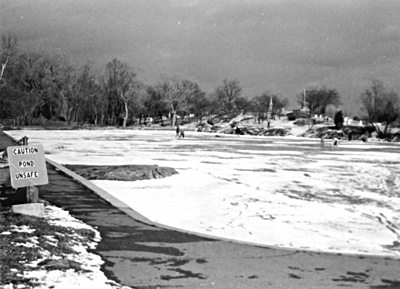 © Caitlyn O., Marblehead, MA