Maybe China Will Write Back to You
November 29, 2008
Because she didn't find a smile in the candy store.
None between the swirled fingers of color in the gigantic lollipops.
Her father took her there, thought she would be happy with a sweet tooth. Or a smile.
No.
On the ride home, maybe in the billboards.
No.
In the bookcases between each word, before each period but nothing spoke to her.
Only others. People never words.
Even the graffiti on the walls is just art.
But poetry isn't even in the china closet. Or maybe like the ladies who drink away sorrows in a cocktail, it cannot be found there.
The icy shot of liquor through your veins surges a poem.
Maybe that's why her mother took to these spirits.
She found poetry, maybe.
Maybe their will be a poem in the happiness she has yet to find.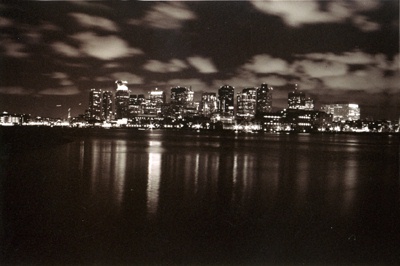 © Hoang P., Rochester, NY