Perfect Serenity
November 28, 2008
Perfect Serenity is when
you can hear silence closing in around you,
you can think clearly yet you are in a fog,
and you have a better understanding of life.

All the faces around you seem to blur.
They are familiar but at the same time
you have never met them before.

Everything around you loses shape and becomes one.
There is a beautiful blend of vibrant color,
voices dulled to a faint hum,
and your breaths are the only movement you can make.

You breath deeply and are overcome
with knowledge of the world.
You absorb the brilliant light that is shining on you,
and finally understand what it is to really live.

It feels like floating in the ocean,
the small waves are lapping up onto
your glowing skin,
then slowly flowing back down into the deep blue water.
Body and mind are at peace.

Perfect serenity
feels like a dream.
A bizarre realization
of who you truly are.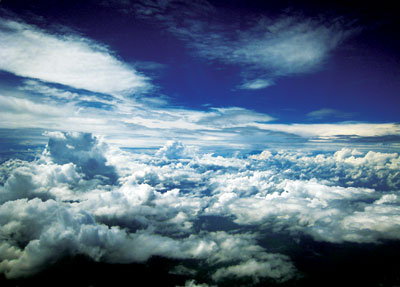 © Jacob W., Oklahoma City, OK