Battle Of Self Esteem
November 27, 2008
Through those lips,
lies are born.
Through those lips,
hurtful words are created.
Made to make you
feel your worthless.
Made to make you
insecure.
Made to suck
the hope and dream
right out of you.
And as you watch it
thin out and vanish
in the air.
You find the strength,
the power,
to carry on.
You may be heartbroken
cause words may harm you
just as much as sticks and stones.
But as long as you know
the truth,
the sweet truth which is
you and only you can
make you or break you.
You learn that everybody else
and what they think,
just doesn't matter.
Cause at the end of the day
your living for you.
Your fighting for you,
for what you want,
for what you believe in,
for what makes you.....
you.
And that cannot
be taken away
unless you allow it.
Show them your stronger
than what they think.
Prove your worth.
And in return your strength
shall be proven.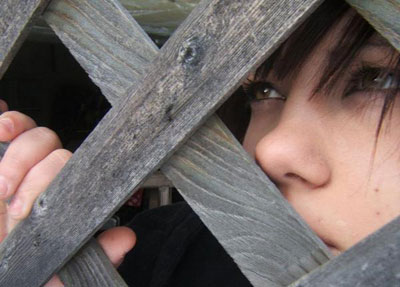 © Krystal B., Bloomingdale, IL